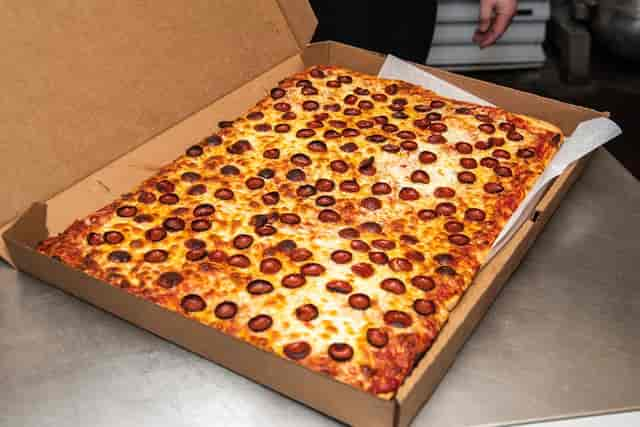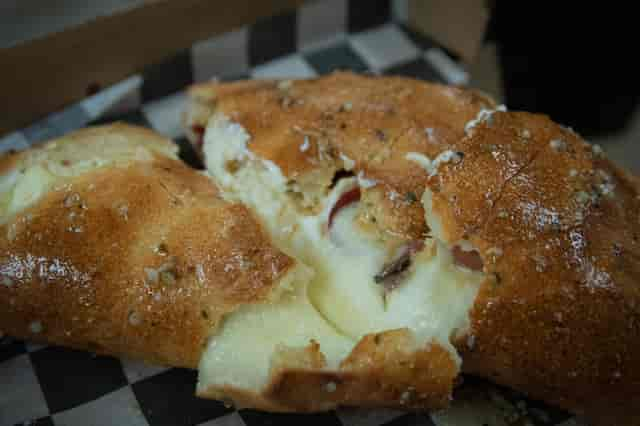 Menu
Become a VIP
Receive updates on special events, new menu items, menu reviews, and more!
Menu
Salads
Dressings Will Be Served on The Side, Served with Garlic Toast
Dressings:
Golden Italian, Ranch, Sweet Italian, Greek, Caesar, Raspberry Vinaigrette, Lite Italian, French, Oil and Vinegar
Add Chicken $1.50 / $3.00 
Extra Meat: $3.00 | Extra Dressing: $1.00
Subs
All rolls are toasted. Subs come with choice of lettuce, tomatoes, onions. Subs come with choice of mayonnaise or oil. Subs come with choice of swiss-american cheese, provolone, or yellow-american cheese. (unless specified otherwise)
Extra Toppings: $0.50 Extra Meat: $1.50
Add Bacon $0.75 / $1.50
Sandwiches
Served with fresh cut fries or deli style potato chips and a pickle.
Seafood Dinners
Served on Fridays only.
Pizza
Now offering our original semi-sweet sauce, or our *NEW garlic marinara sauce. Semi-sweet will be served unless requested otherwise.
Add a garlic crust to any pizza!

Toppings:
Extra Cheese, Pepperoni, Italian Sausage, Mushrooms, Onions, Banana Peppers, Green Peppers, Jalapenos, Black Olives, Green Olives, Bacon, Tomatoes, Ham, Spinach, Meatballs, Fresh Garlic
Calzones
(served with sides of pizza sauce unless specified otherwise)
Wings, Fingers & Boneless Wings
Wings (Served with Blue Cheese, Carrots and Celery, Now Offering Homemade Bleu Cheese!!)
Single (10) $10.99 | Double (20) $19.99 | Triple (30) $26.99 | Bucket (50) $39.99

Fingers (Served with Fresh Cut Fries, Bleu Cheese, Carrots and Celery)
Single (6) $10.99 | Double (12) $19.99

Boneless Wings (Served with Bleu Cheese, Carrots and Celery)
Single (12) $10.99 | Double (24) $19.99 | Triple (36) $26.99 | Bucket (60) $39.99

Try Our Wings and Fingers ON the Chargrill! $1.00 Upcharge ($2.00 for Bucket of Wings)
Extra Bleu Cheese $1.00 | Extra Veggies $1.00